Description
Unscrewed Theater is a participating charity in the 2021 Jim Click Millions for Tucson Raffle. At only $25 per entry (or 5 for $100), you will be entered into a raffle with amazing prizes:
Grand Prize: 2021 Ford Bronco Sport
2nd Prize: Two round-trip, first class airline tickets to anywhere in the world*
3rd Prize: $5,000 cash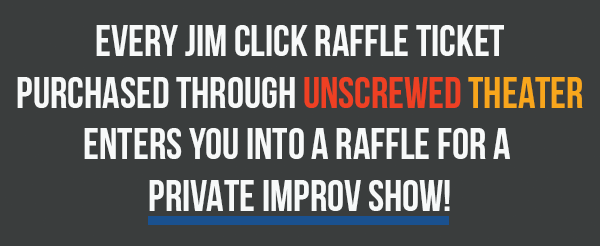 BONUS: Anyone purchasing tickets through Unscrewed Theater will also be entered into a drawing for a PRIVATE IMPROV SHOW at Unscrewed Theater. Have your next party with us and a command improv performance just for you ($750 value)!
More information:
A maximum of 100,000 raffle tickets can be sold (much better odds than the lottery!)
Drawing will be held on December 17, 2021 (need not be present to win)
Persons must be 21 years of age or older to win
*Restrictions apply.
Download the Millions for Tucson Raffle flyer for more information and full rules. Please note, raffle ticket purchases are not tax-deductible donations, but ALL the money from raffle ticket sales go directly to Unscrewed Theater.