Welcome to Tucson's only volunteer-led 501(c)(3) nonprofit Improv Comedy Theater!
Want to know more?
Our weekly newsletter gives you the scoop on everything we're up to!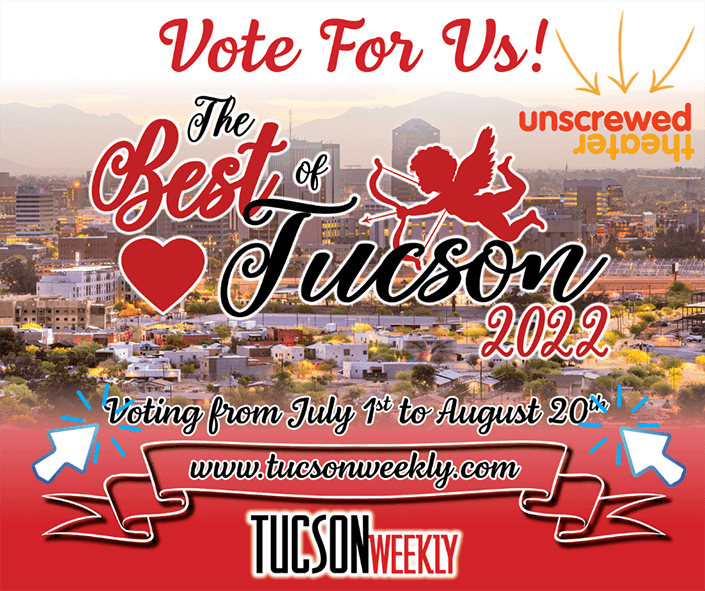 Vote for Unscrewed Theater
We're nominated in the following categories of Tucson Weekly's Best of Tucson 2022!
Best Comedians
Best Theater Company
Best Way to Entertain Kids
Best Place for a Children's Party
Best Comedy Night
Best Fun for the Whole Family
Best Place to Donate Time and/or Money
Updated COVID-19 Policy
We have adjusted the requirements for patrons attending performances at our location.
Effective Friday, March 25, 2022, in order to enter the theater, all patrons and volunteers must continue to be asymptomatic and wear a face mask (covering mouth and nose) at all times while inside the building, unless eating or drinking. Surgical-grade or better face masks are strongly recommended.
Proof of vaccination or a negative COVID-19 test is no longer required for admission.
What's happening at Unscrewed Theater?
Family-friendly improv with Not Burnt Out Just Unscrewed.