We are grateful for every donation, no matter the size. And we thank you for supporting our mission of keeping affordable, live improv funny available to the Tucson Community. And now the world!
Your generous gift to Unscrewed Theater allows us to continue to bring wonderful, affordable, live improvisational theater to the Tucson community and Southern Arizona!
Donations to Unscrewed Theater are tax deductible to the fullest extent allowable by the IRS! Unscrewed Theater is a 501(c)(3) non-profit theater.
Donate to Unscrewed Theater
Suggested Price: $25.00 / month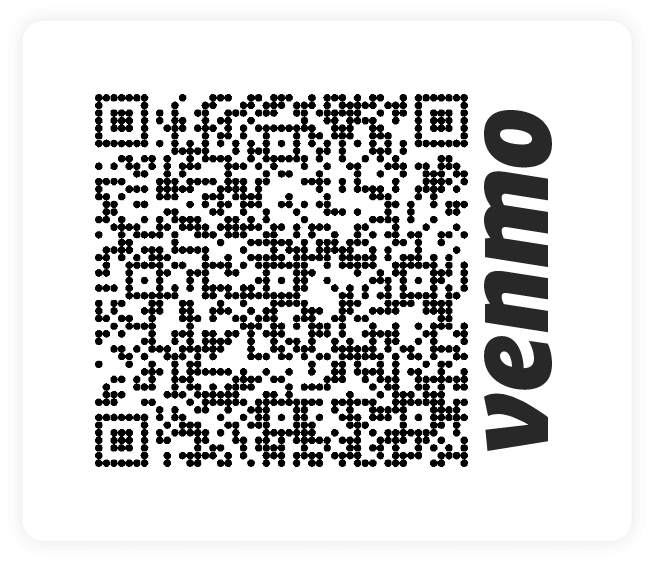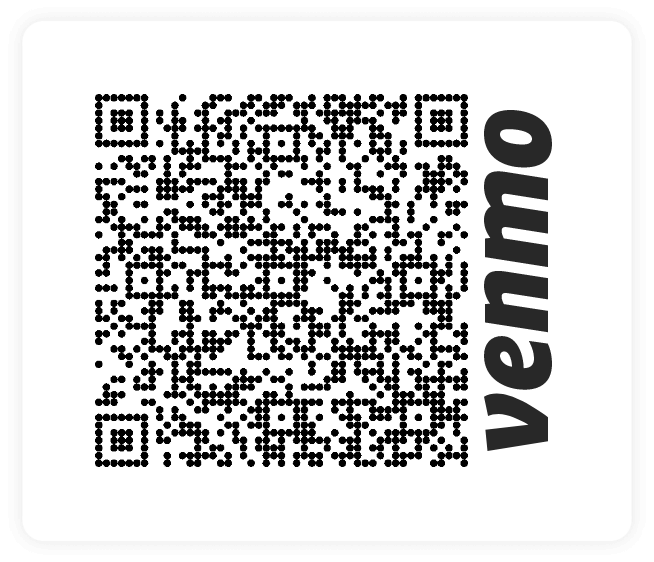 If needed for confirmation, the last four digits of the Venmo account phone number: 7035.
The Jim Click Millions for Tucson Raffle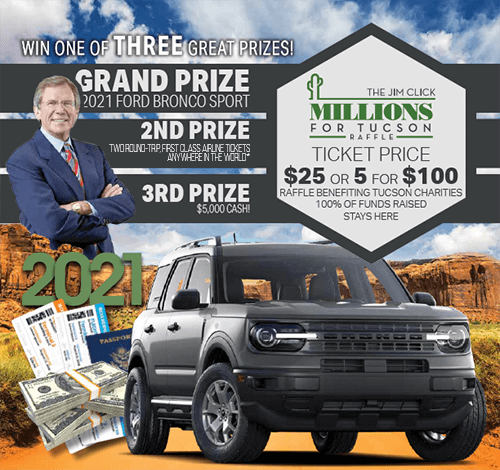 Support Unscrewed Theater by buying a Gift Card! Tickets, classes, workshops, concessions – anything we sell at Unscrewed Theater, you can purchase at our Box Office with an Unscrewed Theater Gift Card. You decide the amount, and you can even add more later!
Buy one for yourself, buy one as a gift!
Gift Cards purchased online can be retrieved at the Unscrewed Theater Box Office.
*Unscrewed Theater Gift Cards are not redeemable for cash, unless required by law. Check Gift Card balance at the Unscrewed Theater Box Office. Lost or stolen cards may not be replaced.
Unscrewed Theater is a participating charity in the 2021 Jim Click Millions for Tucson Raffle. At only $25 per entry (or 5 for $100), you will be entered into a raffle with amazing prizes:
Grand Prize: 2021 Ford Bronco Sport
2nd Prize: Two round-trip, first class airline tickets to anywhere in the world*
3rd Prize: $5,000 cash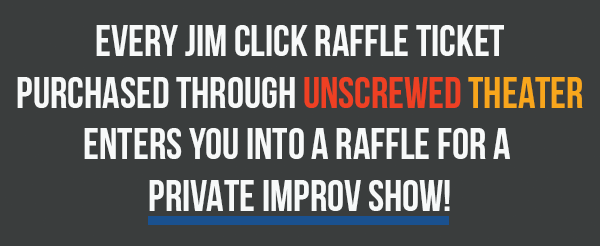 BONUS: Anyone purchasing tickets through Unscrewed Theater will also be entered into a drawing for a PRIVATE IMPROV SHOW at Unscrewed Theater. Have your next party with us and a command improv performance just for you ($750 value)!
More information:
A maximum of 100,000 raffle tickets can be sold (much better odds than the lottery!)
Drawing will be held on December 17, 2021 (need not be present to win)
Persons must be 21 years of age or older to win
*Restrictions apply.
Download the Millions for Tucson Raffle flyer for more information and full rules. Please note, raffle ticket purchases are not tax-deductible donations, but ALL the money from raffle ticket sales go directly to Unscrewed Theater.