Join us for a family-friendly evening of improv inspired by stories from Tucson Icons!
Featuring performers from all our House Teams!
Join us at the theater with our in-person Laughing Pass, or join us online with our Live Streaming BOGO!
Tucson Icons! (Family-Friendly) at 7:30.
Not Burnt Out Just Unscrewed & The Big Daddies (Uncensored) at 9.
$10
(Price applied at checkout)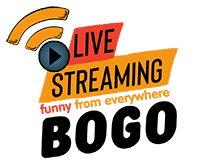 $8
(Price applied at checkout)