David Razowsky is returning to Unscrewed Theater for a full-day (10:30am – 4:30pm) masterclass. His new book, A Subversive's Guide to Improvisation, is out and will change your perspective on improv.
Enrollees will receive a signed copy of the book.
There will be a one-hour lunch break.
Experience Level
Intermediate. Completed Improv Basics or equivalent beginning class.
Experience Level
Advanced. Have studied or performed improv extensively.
Location
Unscrewed Theater
4500 E. Speedway Blvd. #39
Tucson, AZ 85715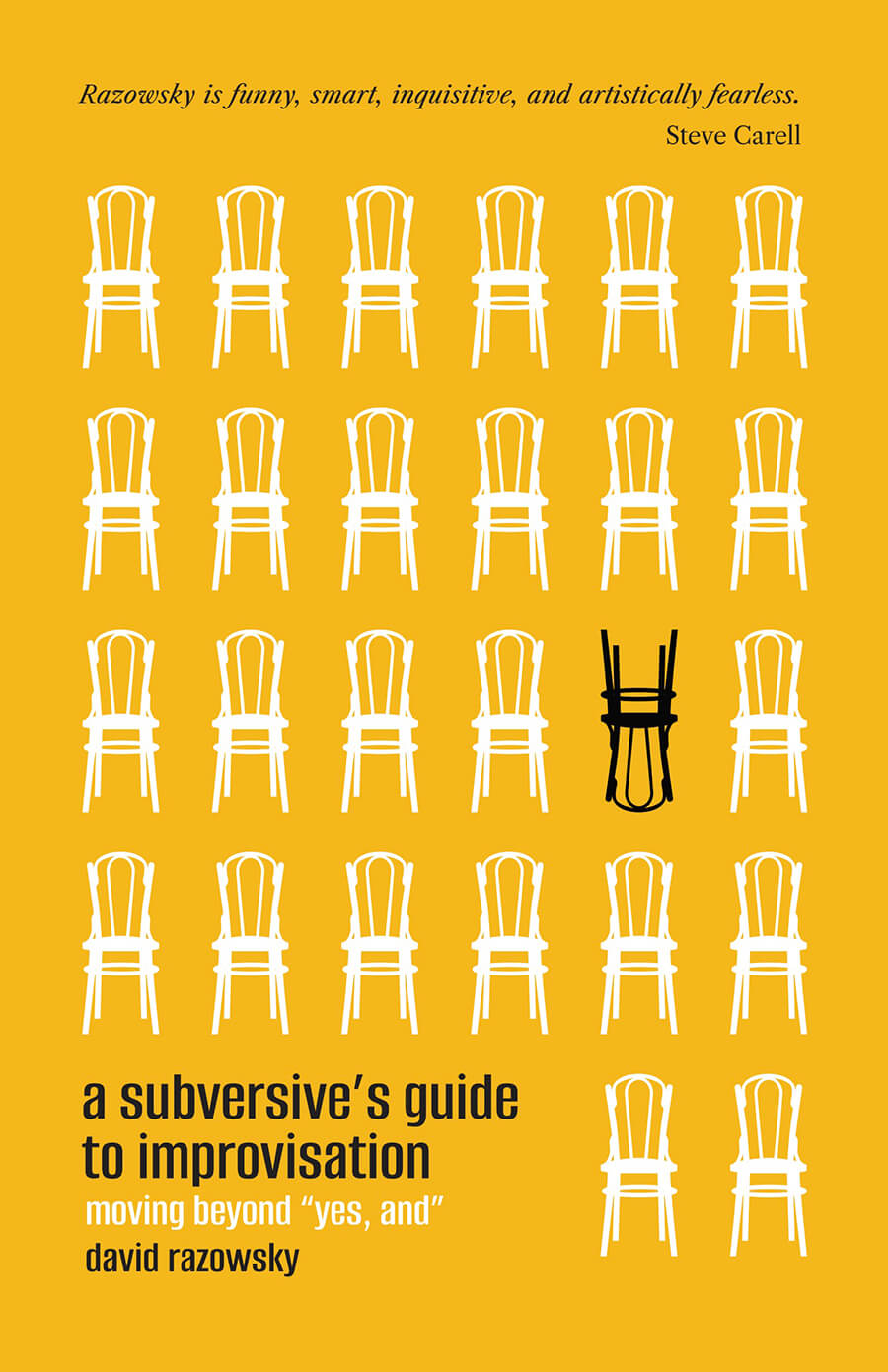 I learned on stage…what makes him a great improviser: he knows how to build tension, he's not afraid of intimacy, and he adds the right amount of pressure where it's needed.
Razowsky is a whirling dervish of creativity.
David Razowsky is funny, smart, inquisitive, and artistically fearless.