Unscrewed Fridays After Dark
Unscrewed Theater is proud to announce its newest monthly open-mic show – Unscrewed Fridays After Dark, our Improv (and more!) Variety Show.
Tucson theater community, you asked. We answered. With a show like no other. Our stage is waiting – just for you!
We'll showcase ALL the talent Tucson has to offer. Improv, sketch, stand-up, cabaret. . . However you love to delight audiences, join us for our Improv (and more!) Variety Show every second Friday at 9:00 PM.
Can I play?
Yes! We have an open submission process, and each month we'll put together a variety show from those submissions.
We can't guarantee everyone who submits will be able to perform. Show length will determine how many performers we'll have each month.
Tickets?
Tickets are Pay What You Will, with all proceeds staying right here at Unscrewed Theater.
However, you are welcome to plug your Venmo, CashApp, etc., from our stage.
Vax up!
All performers must show proof of COVID-19 vaccination before participating in any Unscrewed Theater show.
Please be prepared to show proof when you arrive.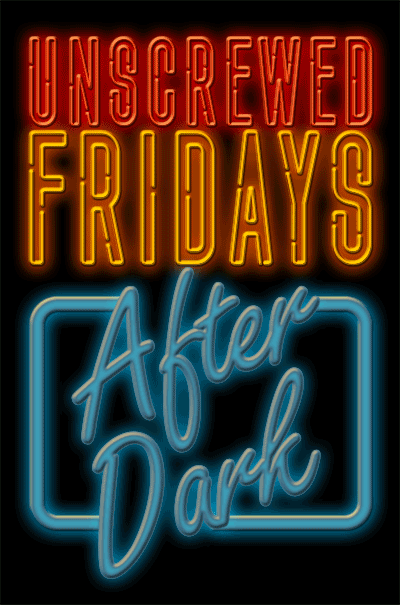 How does it work?
To submit your act, troupe, or group, fill out the form. Request the "slot" appropriate to your format – 5 or 8 minutes.
You can request up to two slots, though we ask that stand-up or other solo acts limit their request to one slot.
Deadline?
Submit your form by the Wednesday the week of each show (two days before the show) to be considered for that month's show.
Performers will be notified Thursday (day before the show) if you're booked for the FAD, so you have time to alert your fans and fill the theater!